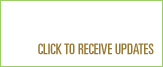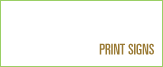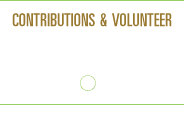 BIOGRAPHY

Sarah Nagy Lipson is a public school teacher at West Portal Elementary School. She taught First Grade for five years and in 2001 she became a Resource Teacher performing administrative duties which included working on School Site Council, parent out-reach, grant research, student discipline, school activities and serving as Health Advocate and substitute principal. Sarah was awarded a commendation from the Superintendent for this work.

Sarah received her BA from California State University Chico in Liberal Studies/Education and her Masters Degree in Early Childhood Education from the University of San Francisco. She holds advanced credentials including a Multiple Subject teaching credential and a Cross-cultural Language Acquisition Development (CLAD) certificate.

Sarah and her husband Adam reside in the Richmond district of San Francisco. They have a five-month old daughter, Elsie whom Sarah is currently on leave caring for. Aside from being a new mother, Sarah is a marathon runner and an avid surfer. She has been a mentor for teenage girls through Come Into The Sun and a teacher spokesperson for Commercial Free Public Education. Sarah is a member of the Green Party.


PLATFORM

Pre-Kindergarten Services For All Children
• Work to provide access to high quality public pre-kindergarten education for all children.
• Consolidate and improve management of existing funds for federally subsidized Child Development Centers while working to improve standards.
• Restore quality Arts, Music and Physical Education programs to the schools.
• Improve facilities and curriculum for County Community Schools.
• End practice of teaching without regard to educational level at the Youth Guidance Center.
• Ensure that the city and county of San Francisco keep its promise to build School of the Arts in exchange for symphony property.

Small Autonomous Schools
• Support the development of small autonomous schools in San Francisco.
• Studies show small schools produce higher graduation rates at less cost per graduate.
• Small schools foster a community atmosphere and provide for personalized education for youth.
• Small schools are safer, with higher attendance rates than larger high schools.

Accurate Accountability Measures
• Eliminate "High-Stakes" testing: the testing system currently in place is an inaccurate assessment of student achievement and unfairly penalizes poor children of color and English language learners.
• Single measure tests, such as California's High School Exit Exam, should never be used as the only criterion for graduation.
• Create assessment tools aligned with state standards: while current curriculum is designed and implemented towards state standards, the current (2nd – 11th grade) STAR test and newly adopted CAT test are not aligned with these standards.

Living Wage For Teachers
• Teachers need to be paid a professional wage that would allow them to reside in the city in which they teach.
• Teachers should not be paid less than prison guards, as is the current state of affairs.

Quality Scholastic Environment
• Scrutinize facilities department to adequately ensure a healthy environment for learning.
• Support responsible school bond issuance to restore confidence in committing public dollars to education.
• Keep commercialization out of public schools by prohibiting corporate advertising on school grounds.
• Ensure a homophobia-free school environment that fosters tolerance among school children.
• Work to exceed minimum federal standards for school lunches.

Privatization
• Privatization of public schools is a failed experiment. We cannot rely on privatization to improve our low performing schools.

Nonprofit Charter Schools
• Work to change enrollment process to ensure ethnic and social class diversity.
• Encourage state to prohibit cloning of the schools once they have been chartered.

Download Sarah's First Platform Flyer (PDF:191kb)

This document uses Adobe Acrobat Reader. If you need it, download here.