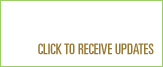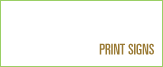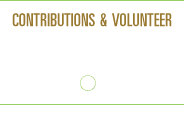 Sarah Lipson is a dedicated public servant. As a schoolteacher for West Portal Elementary here in San Francisco, she has distinguished herself as a compassionate and effective advocate for the Children and Community.


WHAT PEOPLE ARE SAYING

"As a classroom teacher, Sarah is a natural advocate for the public school children of San Francisco. She has the background and the experience that will ensure that school board decision making is informed and based on the day to day reality of what takes place in the classroom." - Mark Sanchez, Commissioner, Board of Education

"Sarah shares my concern for what is happening to at-risk youth and disadvantaged children in our school system. I know that she will be committed to addressing school drop-out rates and she will support accurate accountability measures in our schools." - Whitney Leigh, Juvenile Justice Advisory Committee

"Sarah has committed herself to improving the lives of young people in San Francisco, by working as a schoolteacher and through her progressive political work. She is very bright and highly ethical and would be a great addition to our School Board." - Matt Gonzalez, Member, Board of Supervisors


CAMPAIGN ENDORSMENTS

Aaron Peskin - District 3 Supervisor
Art Agnos - Former San Francisco Mayor
Chris Daly - District 6 Supervisor
Eileen Hansen - Candidate for District 8 Supervisor
Eric Mar - Commissioner, Board of Education
Green Party of San Francisco
Harvey Milk LGBT Democratic Club
Jake McGoldrick - District 1 Supervisor
Jeanne Villafuerte - former principal, West Portal Elementary School*
Jeff Adachi - San Francisco Public Defender
Jerry Threet - Past President, Harvey Milk LGBT Democratic Club*
Latino Democratic Club
Mark Leno - District 8 Supervisor
Mark Sanchez - Commissioner, Board of Education
Matt Gonzalez - District 5 Supervisor
National Women's Political Caucus
San Francisco League of Conservation Voters
San Francisco Tenants Union
San Francisco Womens Political Committee
Terrance Hallinan - San Francisco District Attorney
Tom Ammiano - President, Board of Supervisors
Tony Hall - District 7 Supervisor

* for identification purposes only

For Additional Information Contact Joe Rowe.